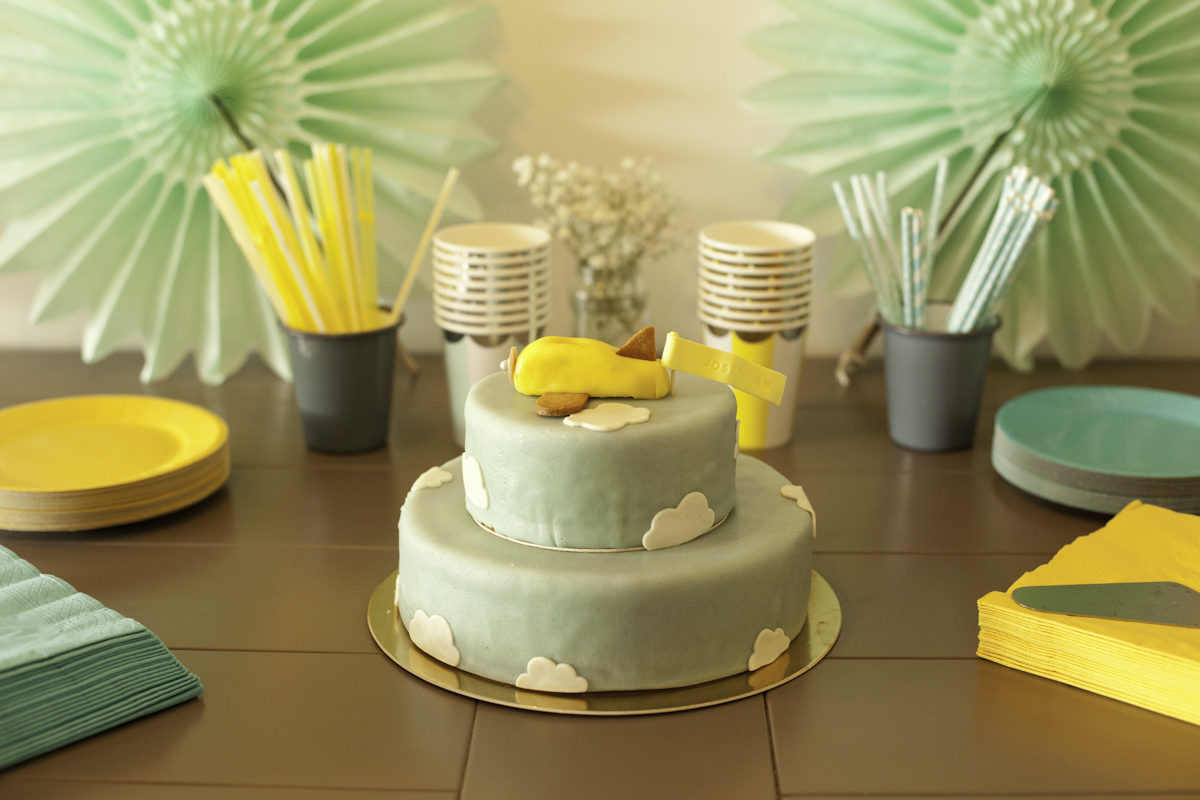 Cet été on a fêté l'anniversaire du baby et je n'avais pas eu l'occasion de partager les photos sur le blog…
Pour son premier anniversaire on avait envie de marquer le coup. On avait donc commandé un délicieux fraisier Chez Bogato et on s'est régalé autour d'un buffet sucré salé pour un goûter dinatoire.
Côté déco, on fait très simple quelques lampions, pailles et gobelets; du jaune et du bleu assortis au gâteau et zou!
C'était un merveilleux moment entouré de nos familles et amis… et il a été pourri gâté le petit loup!
This summer we celebrated our baby's 1st birthday and I haven't had the opportunity to share the photos on the blog yet … For its first birthday we ordered a delicious strawberry cake from Bogato and we feasted around a salty and sweet buffet for high tea. A few lanterns, straws and cups; yellow and blue to match the cake and there you go! It was a wonderful time surrounded by family and friends … and our baby was spoiled! 
Les lampions viennent de chez Sous le lampion, les gobelets et pailles de Chez Bogato.