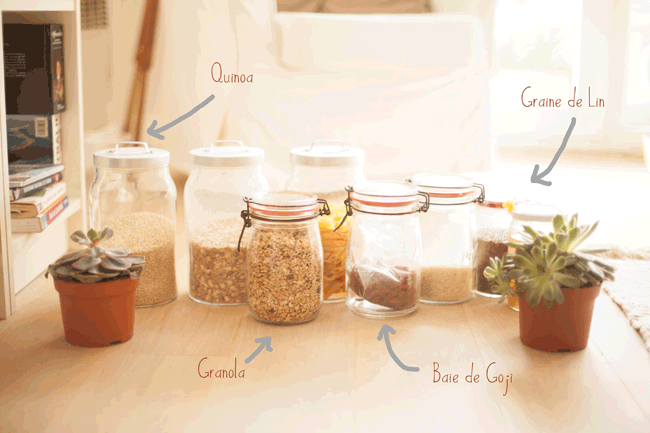 En ce moment, j'ai remarqué que j'ai tendance à tout mettre dans des bocaux.
Quinoa, graines de goji et de lin, pâtes, riz, muesli et granola… c'est tellement plus joli, n'est-ce pas ? Et surtout, quand on a peu de rangements dans la cuisine ( ce qui est notre cas), ça permet de laisser sortis ces différents ingrédients, et c'est un peu plus esthétique…
Lately, I noticed that I tend to put everything in jars.
Quinoa seeds, goji and flax, pasta, rice, muesli and granola … it's so pretty, is not it? And especially when there is little storage space in the kitchen (which is our case), it allows you to leave out these ingredients, and it's a bit more aesthetic…